Here's a quick guide to food portion sizes using everyday objects.
Small Stamp = 1 teaspoon
9-Volt Battery = 1 tablespoon
Golf Ball = 2 tablespoons
Deck of Cards = 3 ounces
Computer Mouse = 1/2 cup
Baseball = 1 cup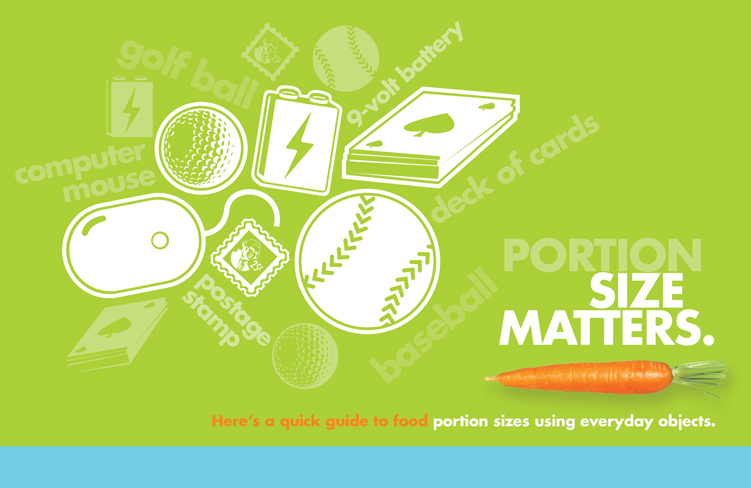 A "serving" is the amount of food recommended to eat. A "portion" is the amount of food you choose to eat at any one time – which may be more or less than a serving.
Really, what size are your food portions? To see how much you are actually eating, pour your cereal into a regular bowl and then into a measuring cup. Do the same with you glasses, cups and plates.
For more information, visit healthysd.gov.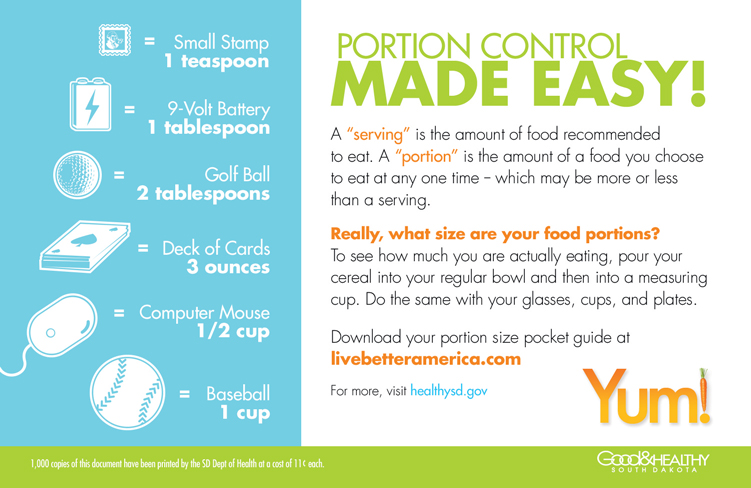 Download images here.