Say "YES" to 100% juice, milk and water!
Drink plenty of water. 8 cups will do!
Naturally flavor water with lemon, lime or cucumber wedges.
Drink nutrient rich low-far or skim milk.
Drink 4-6 oz of 100% juice per day.
Try unsweetened tea.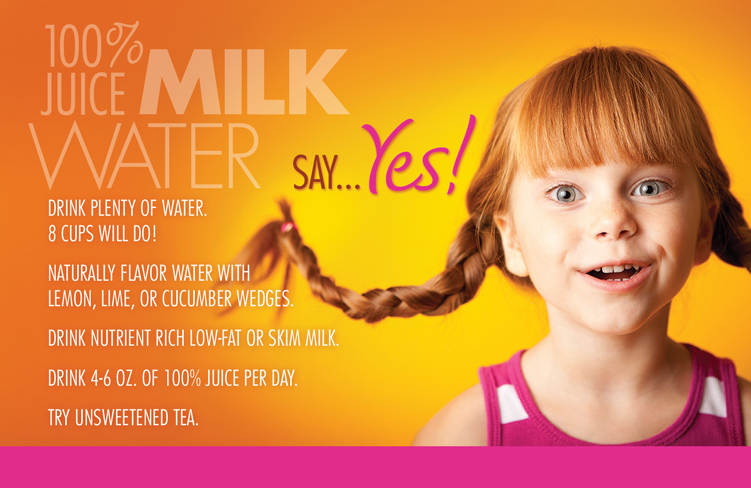 Say "NO" to added sugar, caffeine and empty calories.
Soda/Pop (diet and regular)
Sweetened Teas
Vitamin Infused Water
Sports Drinks
Energy Drinks
Alcoholic Drinks
Juice That is Not 100%
Coffee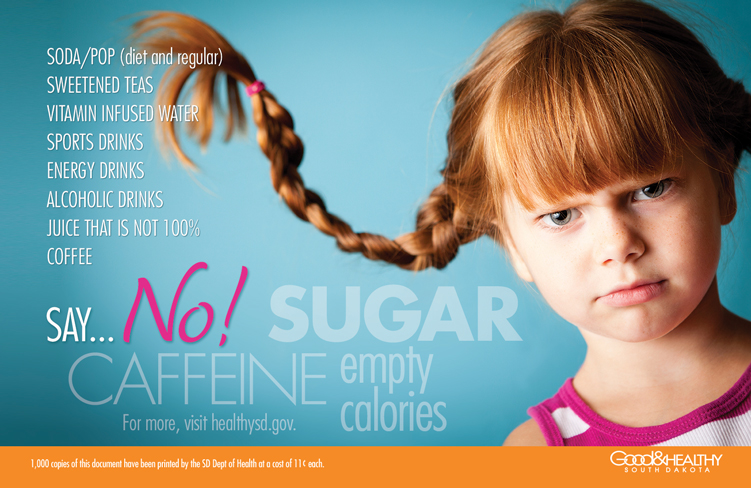 Download images here.