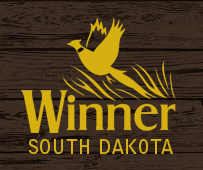 Winner City Hall is located in Winner, SD a town of approximately 2,800 people in the south-central part of the state. City Hall is responsible for the utilities, Human Resources, and financing with the City. The City has 6 full time employees stationed at City Hall. The City employs 80-year-round employees that frequently visit City Hall. The City also leases office rooms to seven other nonprofit and government agencies. Winner City Hall was one of the 2017-2018 Healthier Vending & Snack Bar (HVSB) Grantees, a program through the SD Department of Health.
The goal of the HVSB project is to implement policy, system, and environmental change to improve the food environment in worksites by making healthier choices more accessible, appealing, and affordable. The project requires snack food and drink items be categorized using the green, yellow, and red traffic light system known as the Munch Code and to make the calorie content for all items visible at the point of purchase.
At the start of the project, City Hall offered one vending machine with 19 typical vending food items including chips, crackers, cookies and candy bars. The vending machine is available to City Hall employees, employees from other businesses located within the same space, and approximately 30-40 people from the community who are in and out of the City building daily.
Challenges/Barriers: The biggest challenge was working with the vendor. Initially, the vendor was hesitant about stocking healthier snacks in the vending machines with concerns that sales would decrease and result in lost profit.
Solutions: The solution for vendor concern was promotions and incentives! The City bought promotion items using HVSB Grant funding to help sell the healthier products. Employees and customers were spending money and eating healthier for a chance to win one of the promotion items. For every green item that was purchased, the purchaser entered a monthly drawing. Each month there were two "Winner Winner Chicken Dinner" prizes. The incentive program ensured sales were consistent for the vendor and after one year of project implementation, the vendor is still stocking healthier items due to great sales and high demand.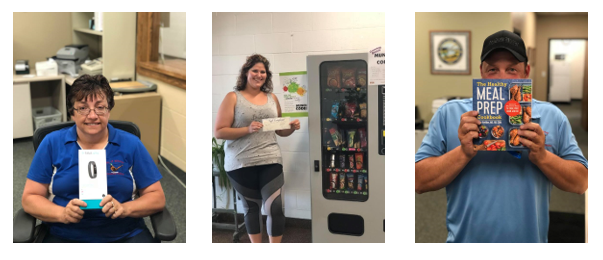 "It was fun to watch customers and employees get excited about healthier snacks. When customers would win a promotional item for choosing to eat a healthier snack, they got more excited about eating healthier as well! The City gave them the incentive to get started and they took it and ran with it!"
~ Chandra Cudmore, City of Winner Finance Officer~
Results: By the end of the project, the food vending machine offered healthier options including Sun Chips, granola bars, peanuts and trail mix. The percentage of green snack food items increased from 15.8% to 33.3%, while the percentage of red items decreased from 63.2% to 50.0%. In addition, a cold drink vending machine was added to the building offering 2-3 full rows of healthier drink options including water, tea, and 100% juice!
"Our success was immediate! We made a big deal out of eating healthier exciting our employees, customers, and renters to purchase healthier snacks."
  Before….                                                                   After…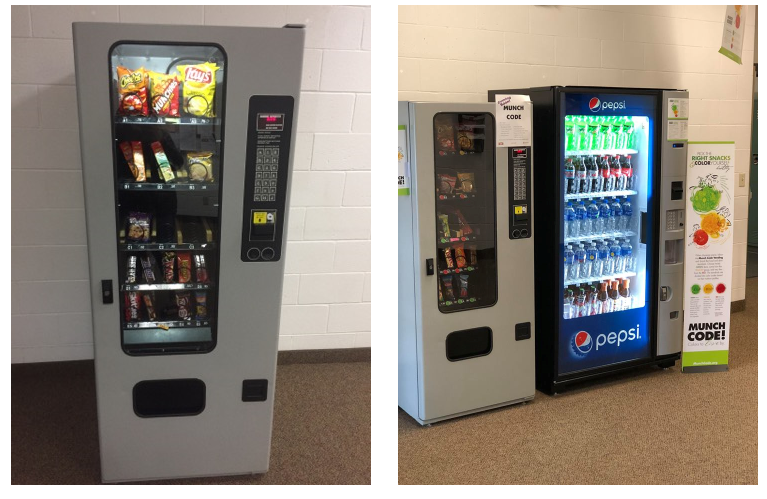 "Don't be scared of change! Get involved! Take it a step further. In our office, we did a weight loss incentive at the same time the healthier vending machine project went live. This was another way to get employees excited about healthy snacks."