Contact us if you are interested in any of the below vending machine and snack bar signs and stickers to promote the Munch Code at your worksite. Availability is limited.
---
1. Free-standing sign
12.5″ x 60″—12″ metal stand included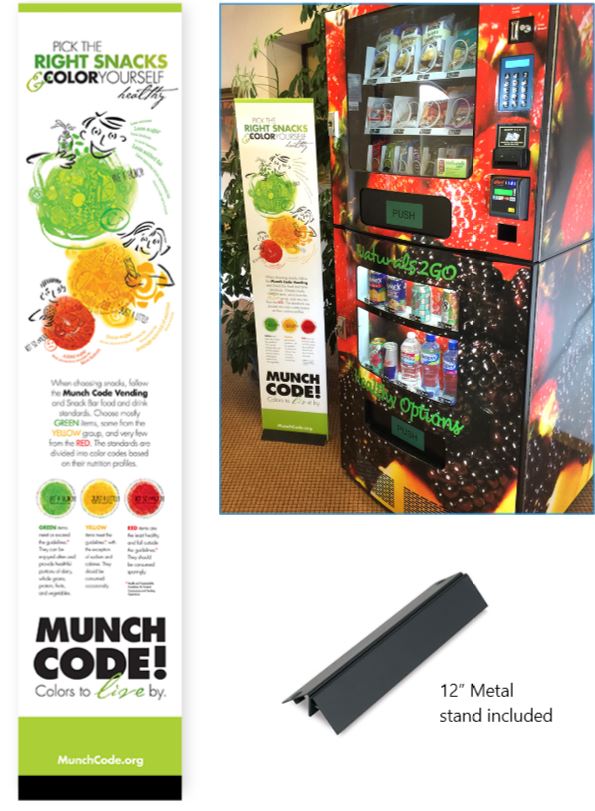 ---
2. Poster
17″x32″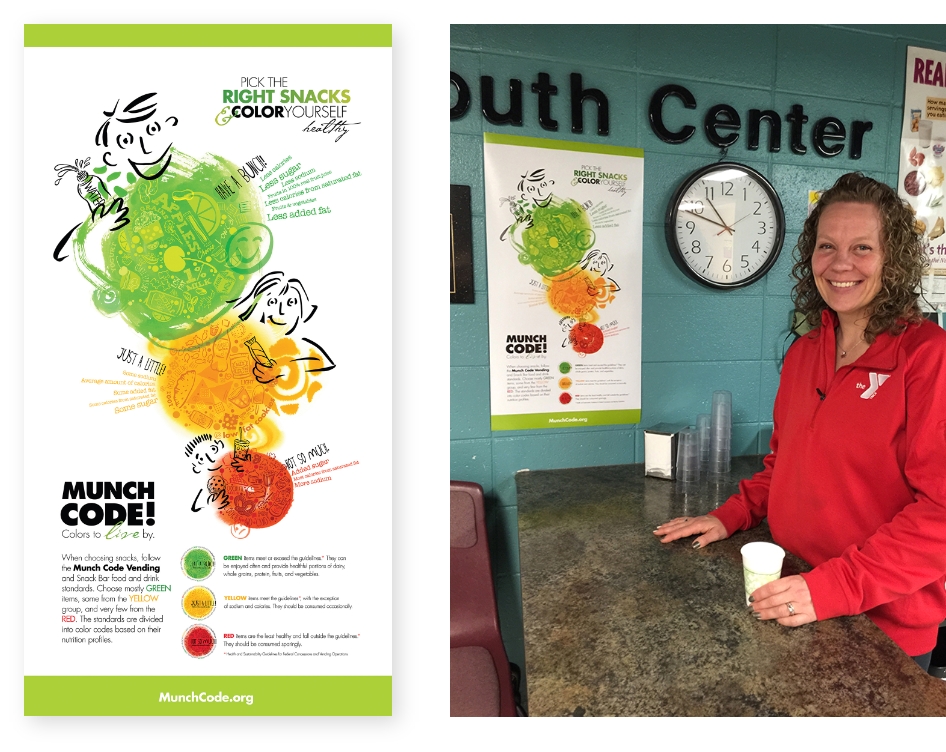 ---
3. Machine Topper
36″x14″—12″ metal stand included
---
4. Side Mount or Hanging Sign
9.5″x14.25″
Attach this double-sided sign with an adhesive clip, or hang it from the ceiling with a gripper rail. Please be advised that the clip has a permanent adhesive, which is to reposition-able.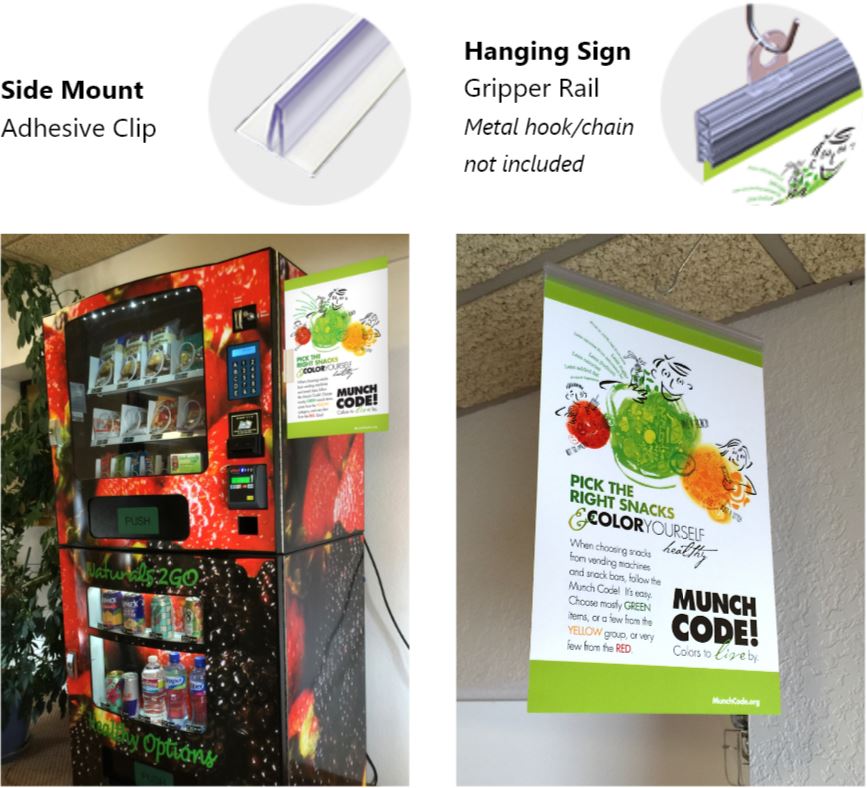 ---
5. Sticker Packet
These stickers are reposition-able and each packet comes with 189 stickers (3 sheets).
The sticker sheet can be written on by hand or printed on with a laser printer using the Word template.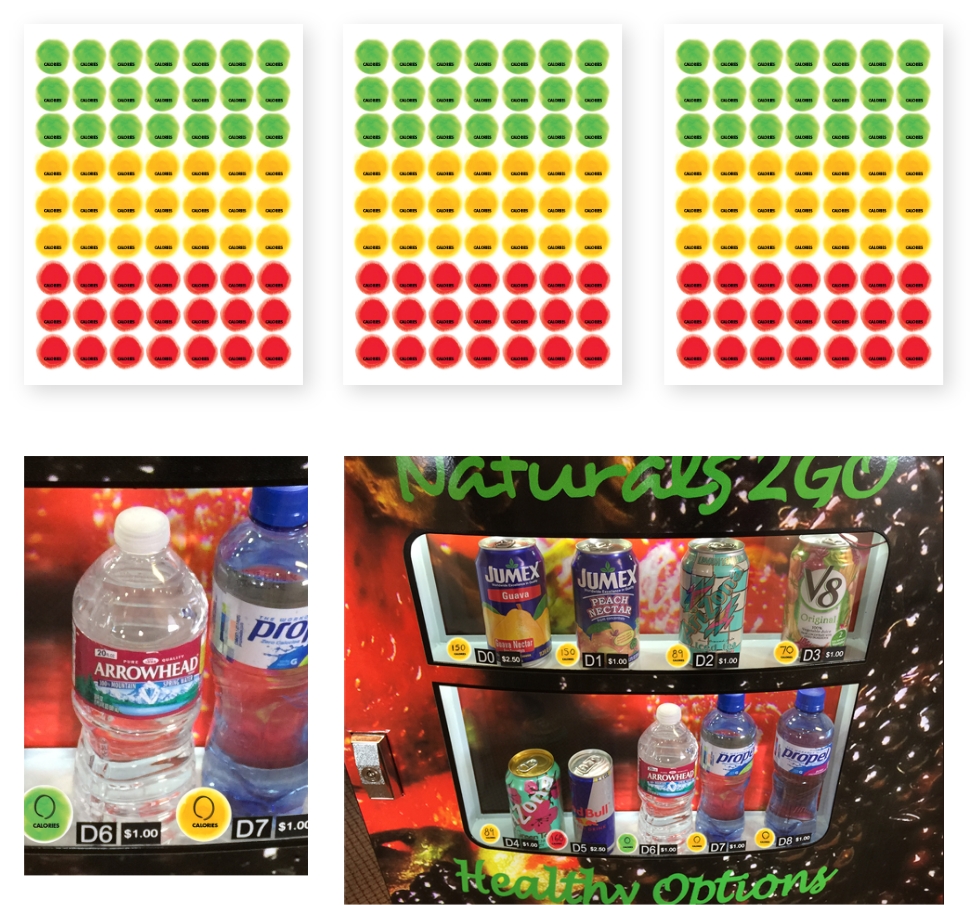 ---
Master Food and Beverage List
The South Dakota Department of Health (DOH) Master Food and Beverage Lists were created in June 2016 and include products and nutrition information available for purchase at that time. It includes a wide variety of snack products that could be utilized in vending machines, snack bars, and micro-markets. However it does not contain all available products. DOH lists these products without preference or endorsement. Based on the nutrition fact label, these products meet the guidelines for the GREEN, YELLOW, or RED Munch Code category based on the South Dakota Healthier Vending & Snack Bar Standards. It is important to pay close attention to the product size. The same product in different sizes can fall into different Munch Code categories due to increased or decreased portion size.
The product lists were developed to provide worksites with a basic list of food and drink options that are currently on the market. Below are some possible ways to utilize the lists:
Search for the name of your favorite food or drink to quickly determine GREEN, YELLOW, or RED status.
Use to determine the color status of the products your vendor currently offers if a vendor product list is available.
Search for additional GREEN and YELLOW options to offer or to negotiate with your vendor to make available.
Utilize during your initial Vending Machine and Snack Bar Analysis (Appendix B in the toolkit). If the products currently in the vending machine or snack bar are in these Master Lists it will be a fast way to determine the color status.
To search product options, use the following Excel files: