When you decide you want more physical activity, pick an activity you enjoy that fits into your life. Aim to do at least 10 minutes of exercise at a time.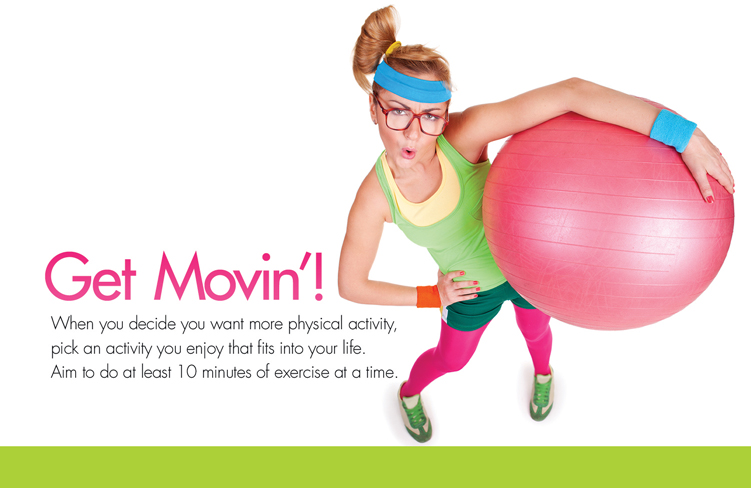 A little goes a long way! Adults need 150 minutes (just 2.5 hours) of moderate activity each week, or 75 minutes (just over 1 hour) of vigorous activity each week. Kids need 60 minutes of moderate to vigorous activity each day.
Moderate Physical Activity:
I can talk while I do these activities, but not sing. Like gardening, walking briskly, water aerobics, softball and baseball.
Vigorous Physical Activity:
I can only speak a few words without stopping to catch my breath. Like race walking, running, cycling, soccer, jumping rope and aerobic dancing.
For more information, visit healthysd.gov.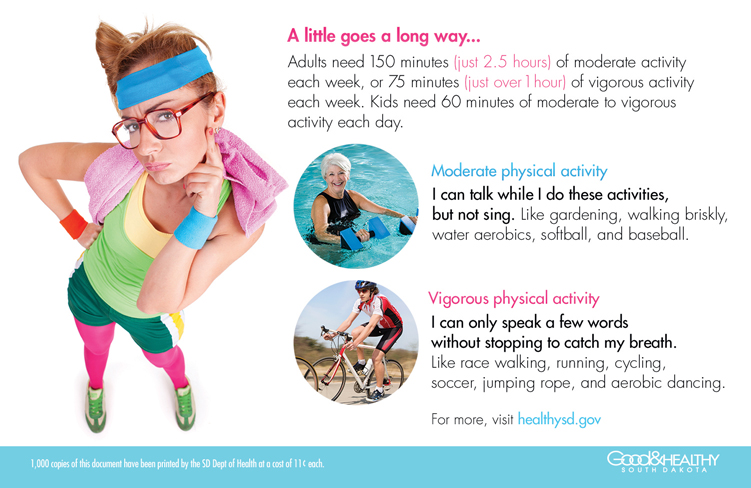 Download images here.