Eat 5 a day by filling half of your plate with fruits and vegetables each meal.
FRESH is FANTASTIC!
Fresh fruits and vegetables don't have to be expensive if you buy them in season and many are in season year round. Learn more at South Dakota Harvest of the Month.
FROZEN is FUN!
Frozen fruits and vegetables are packed and frozen within hours of harvest, so they don't lose their flavor or nutritional value. Try steaming vegetables in the microwave or stovetop rather than boiling to keep in more nutrients.
CANNED COUNTS!
Canned fruits and vegetables often get a bad rap but they are still nutritious. Choose 100% fruit juice with no added sugar and vegetables with no salt added. Remember to drain the water, juice or syrup and rinse with water to help remove some of the extra sugar and salt.
Have You had Your 5 Today?
2 fruits + 3 vegetables are ideal for a balanced diet!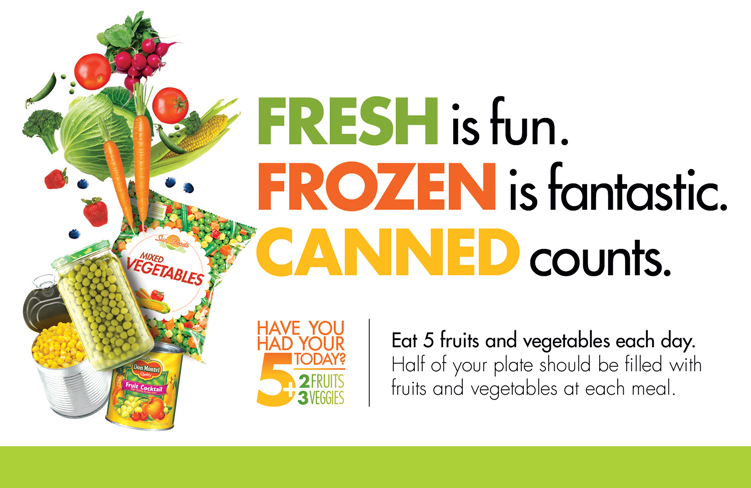 Download images here.