By balancing the calories you eat in healthy foods like fruits and vegetables with daily physical activity, you can maintain a healthy weight.
Five servings of fruit and vegetables are all you need to meet dietary guidelines. It's easier than you think to fill your plate with healthy options. Check out the USDA's Food Group Gallery for all kinds of helpful information about foods that fall into each group including what counts, the types of food in each group, health benefits & nutrients, and how much you need. Choose a variety of healthy foods, including low-fat and sugar, and remember to watch portion size!
Balance your healthy diet with at least 30-60 minutes of physical activity daily. Adults need at least 150 minutes of moderate-intensity aerobic activity every week (anything that gets your heart beating counts). Aim to incorporate muscle-strengthening activities at least two days a week but do what you can– even 5 minutes o physical activity has real health benefits. For more ideas on how to increase physical activity check out our physical activity page.
Take small steps and find the combination of healthy foods and healthy activities that works best for you!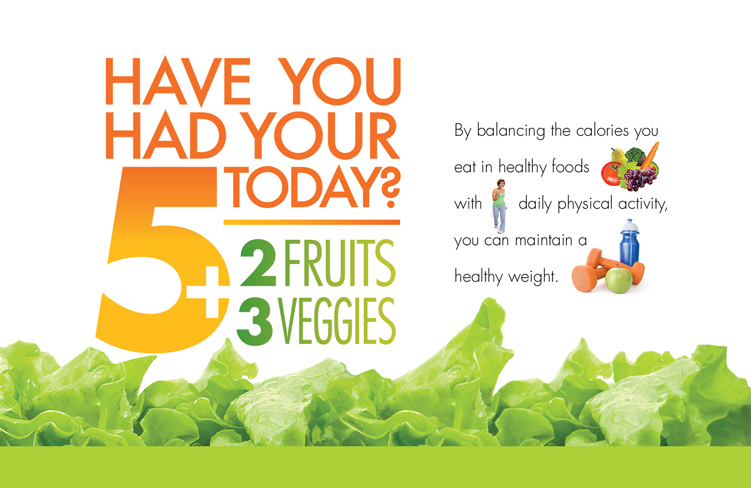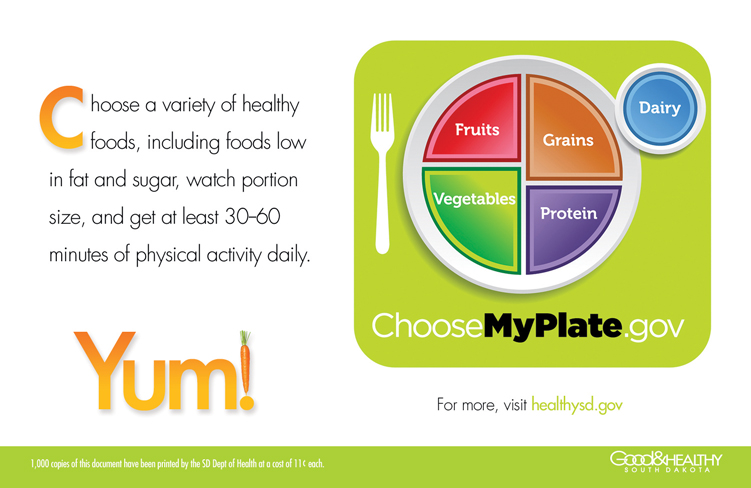 Download images here.