By balancing the calories you eat in healthy foods like fruits and vegetables with daily physical activity, you can maintain a healthy weight.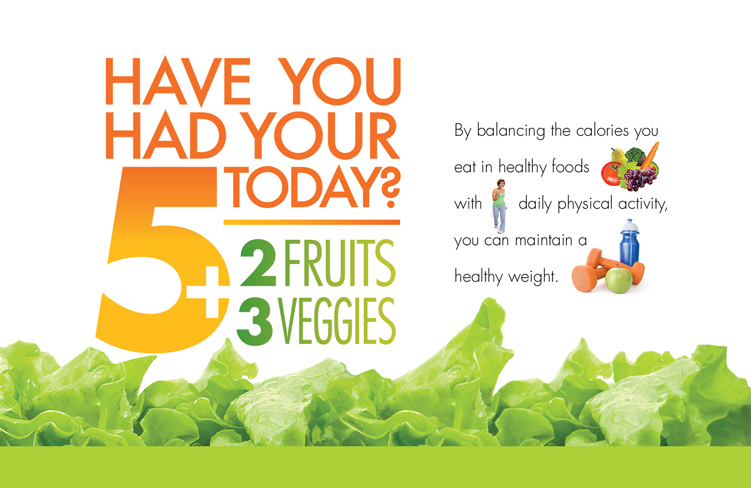 Choose a variety of healthy foods, including low in fat and sugar, watch portion size and get at least 30-60 minutes of physical activity daily.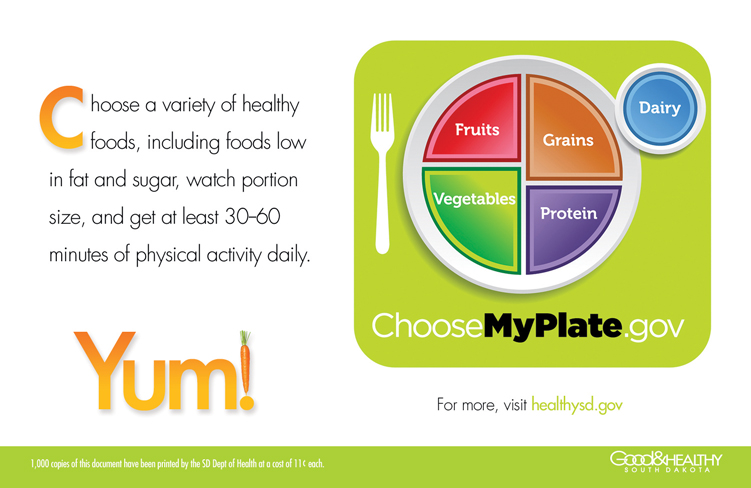 Download images here.