Harvest of the Month materials are designed for pre-school, elementary, or middle schoolers and can be taught in the classroom, after-school, or out of home settings.

Each fruit and vegetable comes with a set of educational materials to make learning easy, tasty, and fun. Search by season for quick access to the materials you are looking for.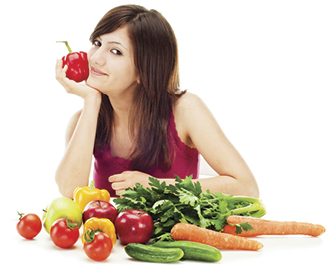 ---

---
Each lesson plan includes:
Fruit or vegetable history
Peak seasons
Vitamins & minerals
How to find it at the store
You'll also get:
Presenter outline
PowerPoint for students
Presenter talking points that follow the PowerPoint for students
Stickers of the featured fruit
Student handout with recipes that can be taken home
These materials, combined with produce sampling, make fruit and veggies interesting and fun. Kids of all ages get to play with new tastes and different textures, bring home ideas to use in the kitchen, and have a reason to ask for more fruit and vegetables.
Lesson plans are available for teachers to use in individual classrooms, health classes, PE classes, school assemblies and after school programs, and are adaptable to almost any educational setting.
Each folder includes PDFs, Word documents and templates, and PowerPoint presentations.

---