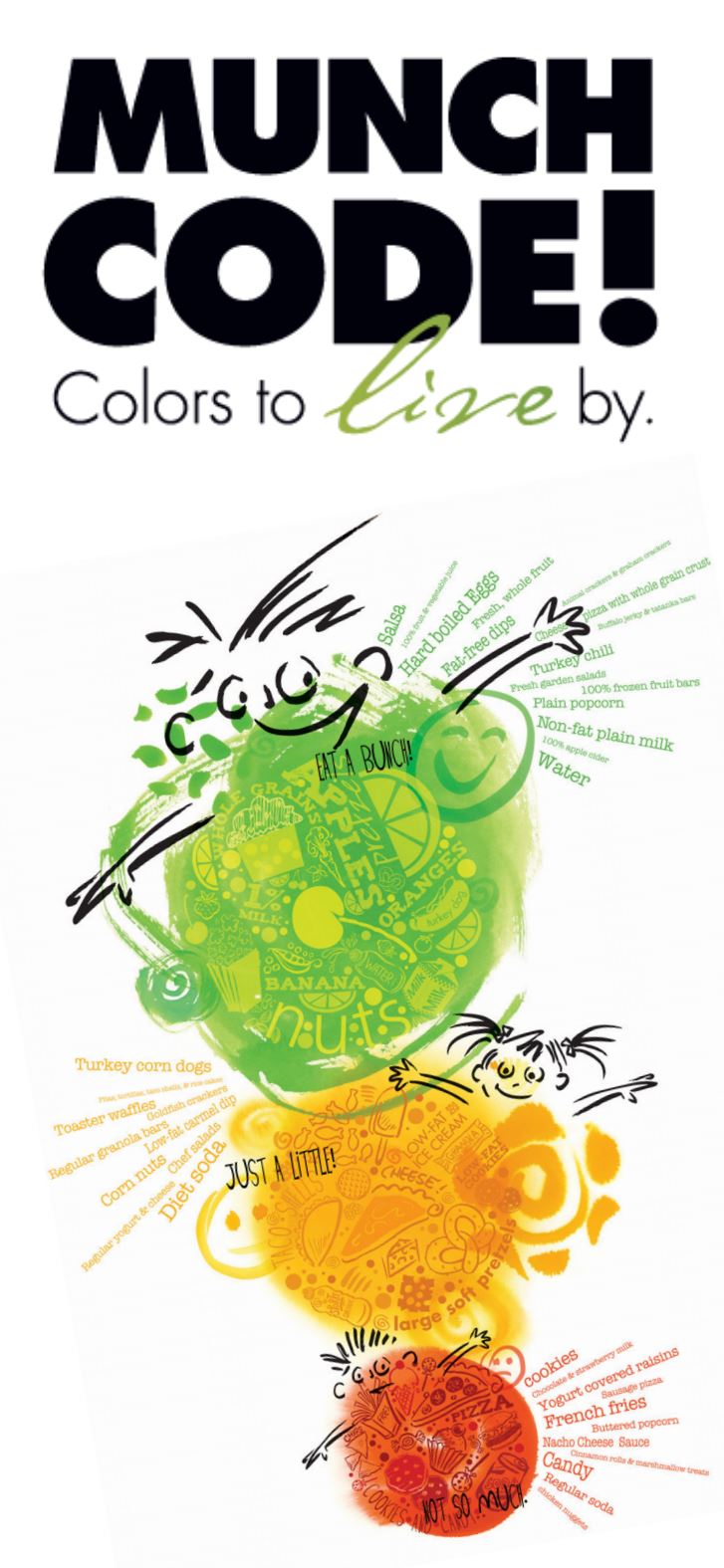 Vending:
Make Snacking Easier
The Munch Code is a color coded labeling program designed to make it easier for everybody to choose healthier snacks.
GREEN foods and beverages are the healthiest options. You can eat a bunch!
YELLOW foods and beverages have added sugar, fat, and calories. Be cautious and have just a little!
RED foods and beverages are the highest in sugar, fat, and calories and the least healthy. Eat these occasionally but remember – not so much!
There are 2 types of snacking environments where the Munch Code color system can be used:

For parents, coaches, teachers or community members looking for ways to make school, club, or church concession stands healthier.
The Munch Code Concessions Model Policy outlines a number of resources and includes strategies to encourage community support.
There's even a concessions kit to inspire and help get you started!
Go To Concessions Page
For employers, human resource or facility managers wanting to make vending and snack bar offerings healthier.
The Vending and Snack Bar Munch Code has been specifically developed for adult use in workplace environments where snacking options are primarily vending machines or snack bars such as: offices, large facilities, airports, hotel/motel rooms, convenience stores, gas stations, bus depots, etc.
Go To Vending Page