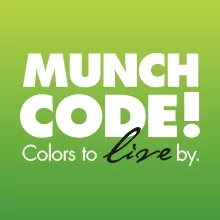 Munch Code
Make snacking easier. The Munch Code is a color coded labeling program designed to make it easier for everybody to choose healthier snacks.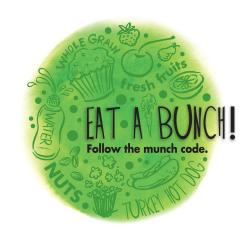 Green foods and beverages are the healthiest options. You can eat a bunch!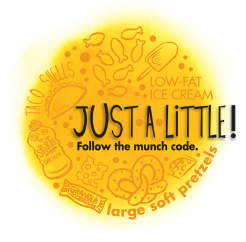 Yellow foods and beverages have added sugar, fat, and calories. Be cautious and have just a little!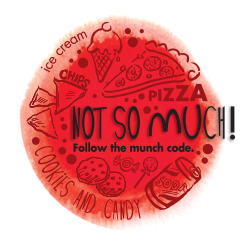 Red foods and beverages are the highest in sugar, fat, and calories and the least healthy. Eat these occasionally but remember—not so much!
There are 2 types of snacking environments where the Munch Code color system can be used: concessions and vending. Our hope is, that over time, this simple color code will make it easier for anyone who snacks between meals to make healthier choices that can ultimately impact their health. When we snack healthier, we eat healthier!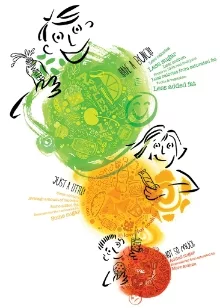 Food Standards
Green foods must meet ONE of the CORE CRITERIA:
2%, 1%, or fat-free dairy
Whole, frozen, or dried fruits (including unsweetened applesauce and fruit cups packed in 100% juice or water)
Whole or frozen vegetables
Whole grain products (first ingredient is a whole grain)
Plain nuts or seeds (can be flavored)
Green foods must ALSO meet ALL of the following:
200 calories or less per item*
230 mg of sodium or less per serving
Zero trans fat (0.5 grams or less per serving)
Total calories from saturated fat: 10% or less*
Calories from sugar: 35% or less of total weight
Yellow foods do not need to meet one of the CORE CRITERIA, but must meet ALL of the following:
250 calories or less per item*
480 mg of sodium or less per serving
Zero trans fat (0.5 grams or less per serving)
Total calories from saturated fat: 10% or less*
Calories from sugar: 35% or less of total weight
Red foods do not meet GREEN or YELLOW standards*excluding nuts and seeds
---