The Munch Code Concessions Kit is FREE! Request your kit below and a representative from the SD Department of Health will contact you within 7-10 days to follow up.
What's included in the Concessions Kit?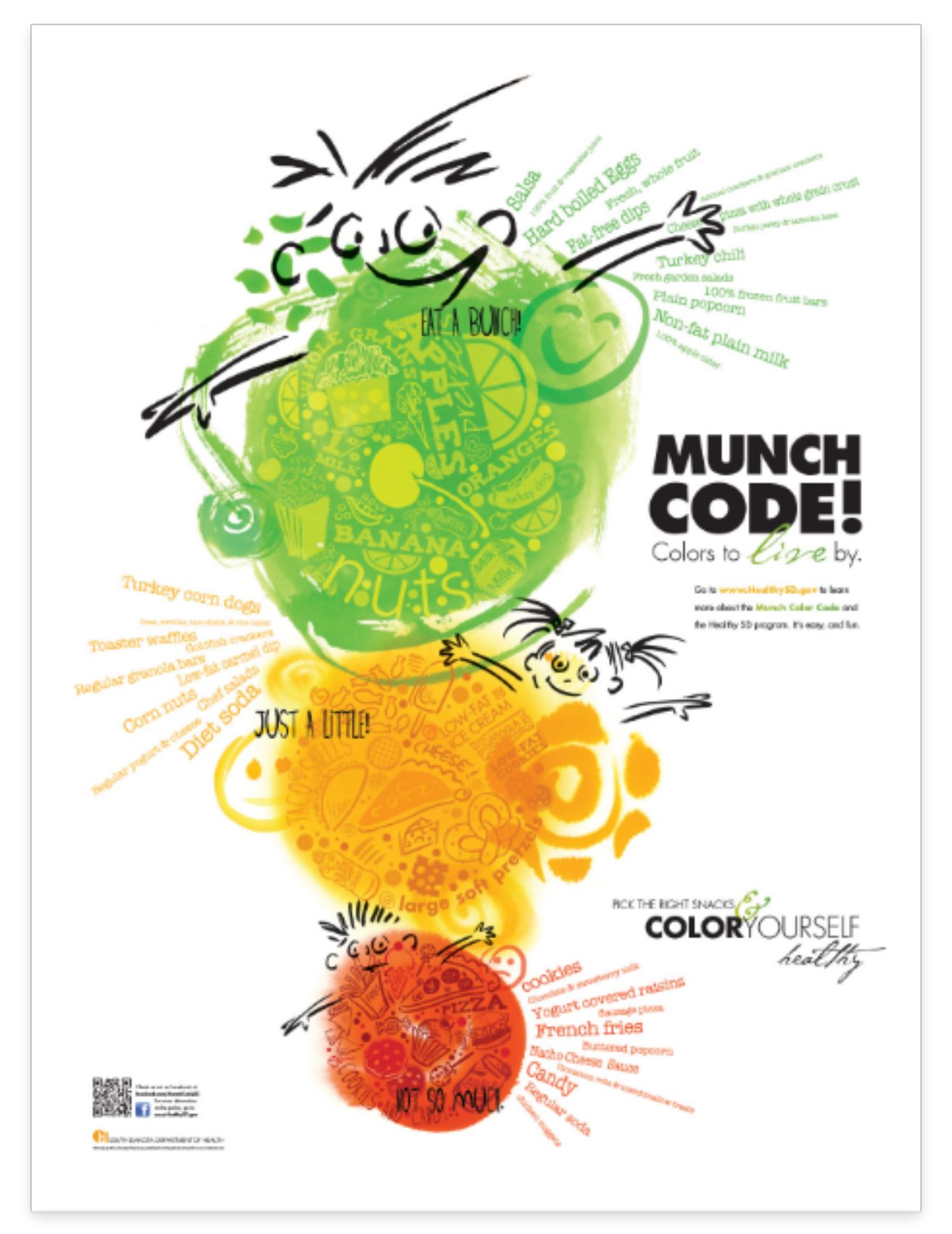 Poster
18" x 24"
---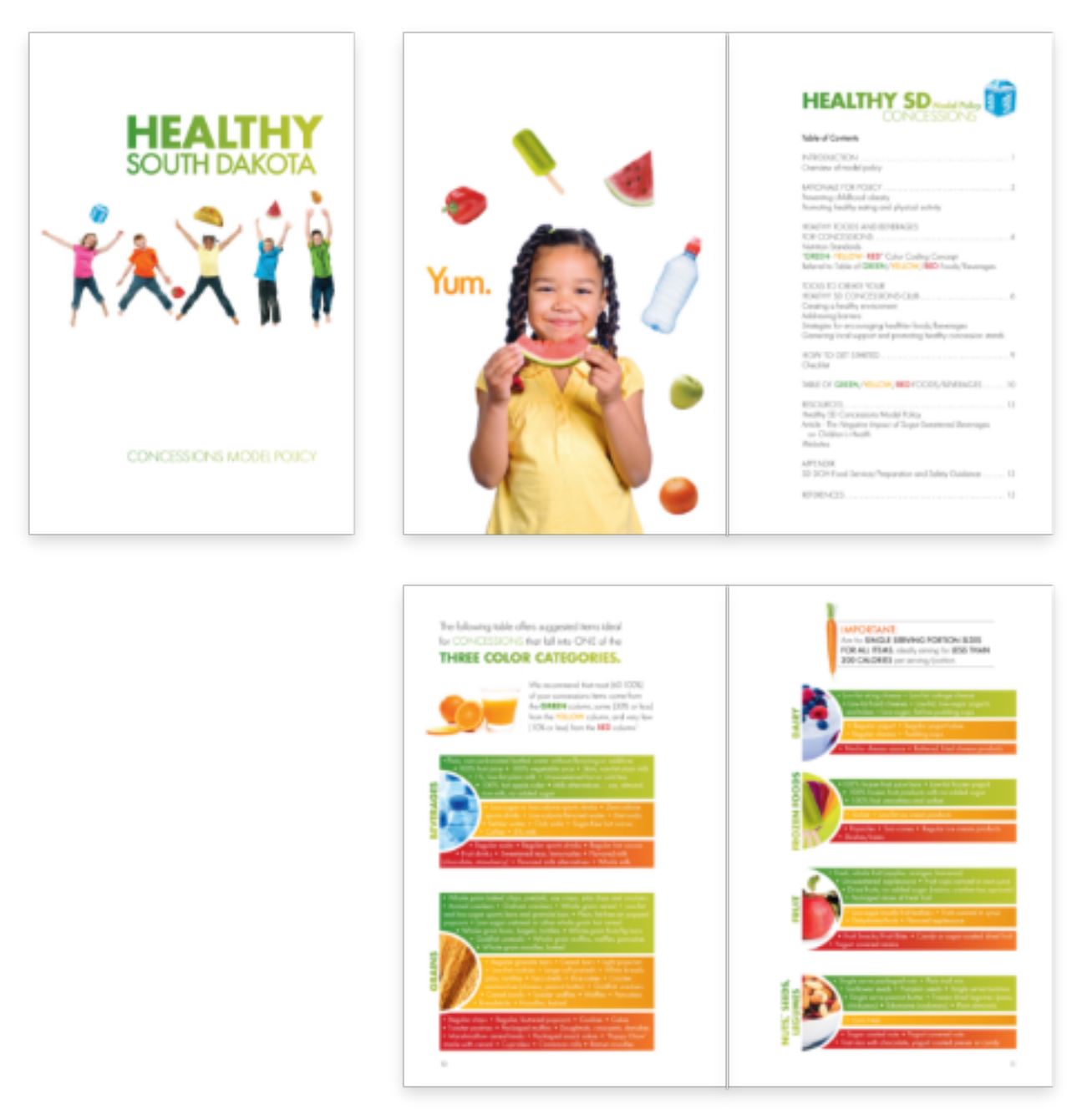 Policy Book
5.5" x 8.5", 14 pages
---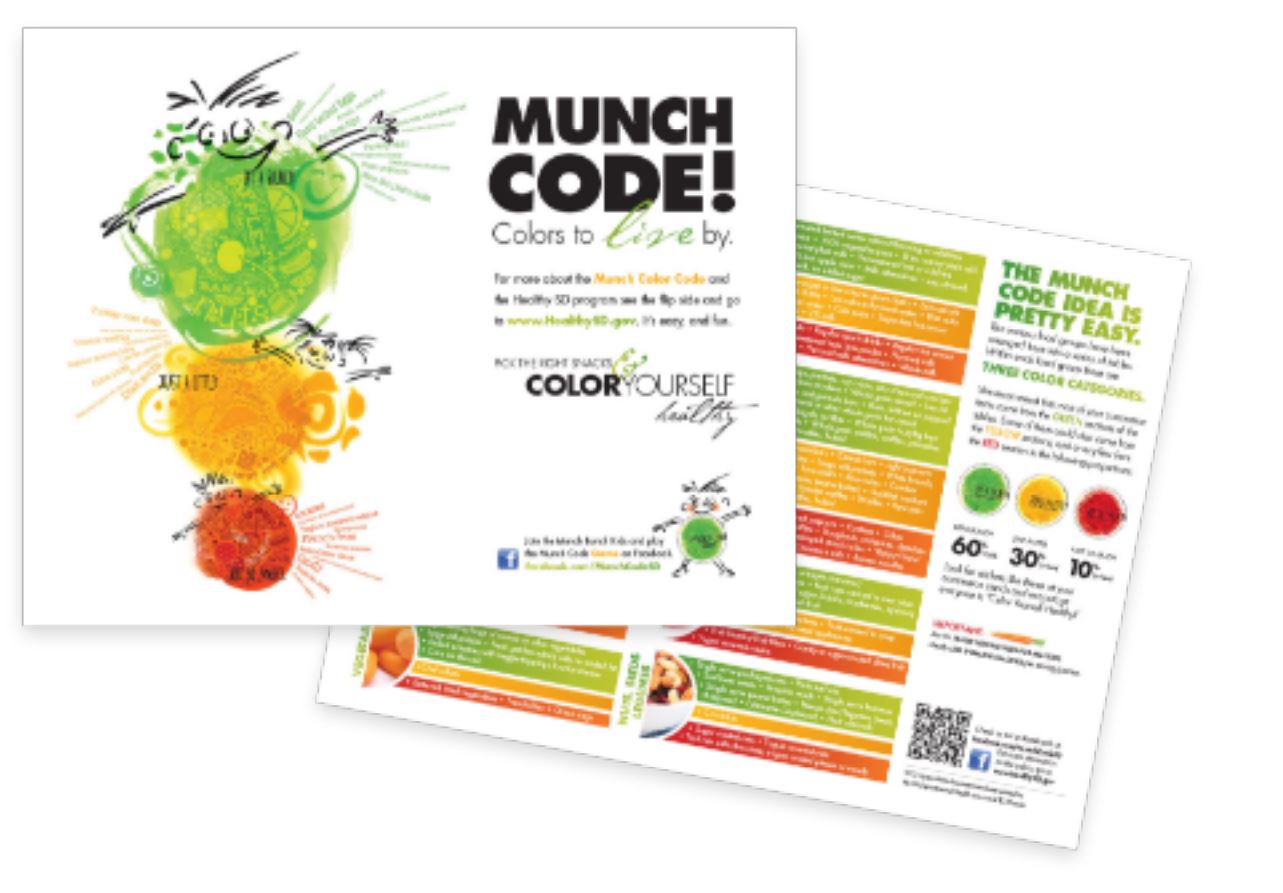 Reference Card
8.5" x 11", 2 sided
---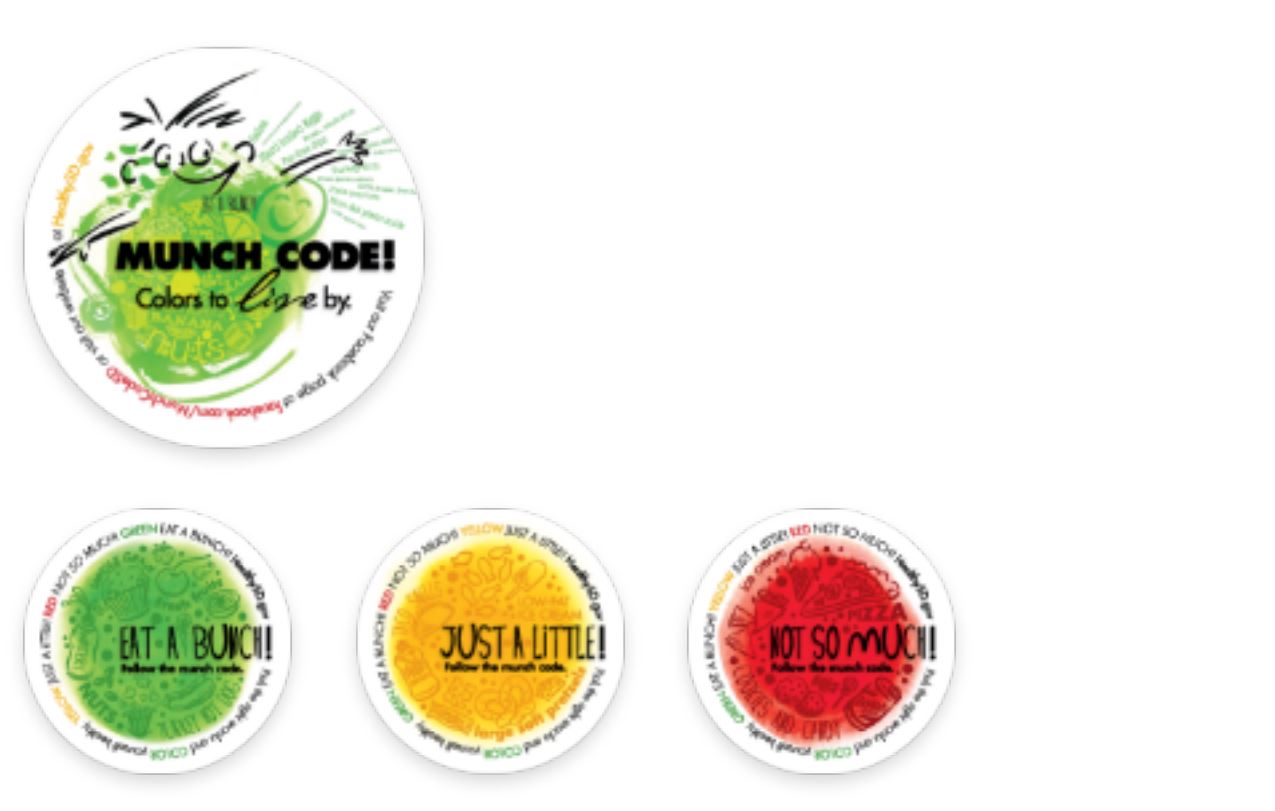 Stickers
3" Munch Code
2" Green, Yellow, RedPlace the color coded stickers on menu boards, product displays/boxes, or related signage
---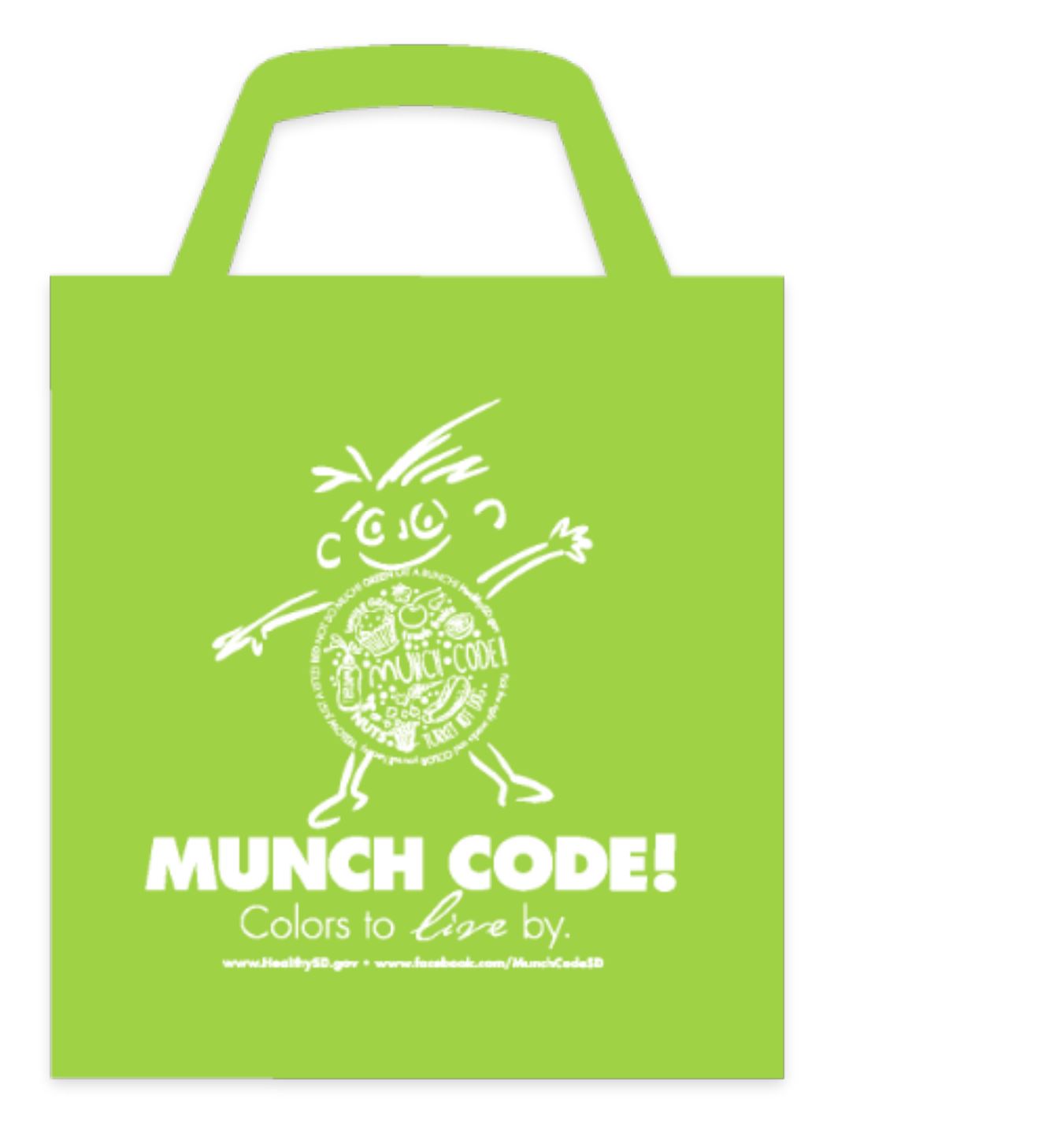 Reuseable Bag
---
Request Concessions Kit
Inventory is currently on-hold, but contact us and we'll add your request to the wait list.