Past Events
Events List Navigation
April 2015
Apr 6
National Public Health Week
Apr 8
JSL Test Event
this is my test to see what I can add here. It should be categorized Healthy Eating, Kids, Teens, Adults, Parent, but right now the Big 3 and the Audiences are all mixed together in one filter group.
Can we have a hard return not add a blank line so I don't have to do a
shift+return everytime?
Right now if I just hit
return I get this big space between my lines of text.
Apr 18
National Infant Immunizations Week
Apr 20
Every Kid Healthy Week
May 2015
May 15
Open House and Free Fishing Weekend
This weekend, enjoy free entrance into all South Dakota state parks and recreation areas. In addition, a number of park will be hosting special events to kick off the summer. Camping fees still apply. This weekend is also Free Fishing Weekend. No fishing licenses are required. Regulations and limits still apply.  Check out the Game Fish and Parks calendar for more events.
June 2015
Jun 13
National Get Outdoors Day
July 2015
Jul 11
Spearfish Canyon Half Marathon & 5K
Jul 26
National Parents Day
August 2015
Aug 1
World Breastfeeding Week
September 2015
Sep 21
Worldwide Day of Play
October 2015
Oct 24
Apple Crunch Day
Get Crunchy! October 24th is Apple Crunch Day so grab an apple and CRUNCH it to help promote better eating habits and support local farmers. Learn more and plan your own Apple Crunch Day event!
November 2015
Nov 14
World Diabetes Day
Nov 28
Celebrate Sweet Potatoes in Sioux Falls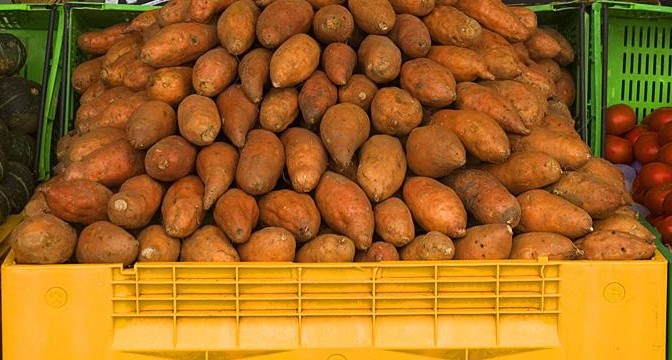 Sioux Falls' Food Council is focusing on one produce item each month, and November's vegetable is the sweet potato! The sweet potato has been fighting hunger, conveying nutrients, providing potassium and tasting great for millenia– let's show it some love!
On Nov 28 the Prairie Farmers' Market in Sioux Falls will include sweet potato sampling, sweet potato recipes, maybe even a sweet potato craft, and of course, home-grown sweet potatoes for sale!
February 2016
Feb 3
National Girls and Women in Sports Day
Feb 5
National Wear Red Day
Feb 14
National Donor Day
March 2016
Mar 22
American Diabetes Alert Day
April 2016
Apr 9
The Future of Local Foods
Join farmers and buyers in an open discussion about the local foods movement in South Dakota on Saturday, April 9 from 1-3pm at The Bakery – 910 Main Ave, Sioux Falls.
May 2016
May 4
National Bike to School Day
May 25
National Senior Health & Fitness Day
May 31
World No Tobacco Day
June 2016
Jun 10
Camp Out on Capital Lawn
Gov. Dennis Daugaard invites families to camp out on the capitol lawn as part of the state's first Capital Campout. The free event, to be held June 10-12, encourages families to spend the weekend learning outdoor skills and tent camping on the front lawn of the state capitol in Pierre. Families will participate in several activities throughout the weekend, from nature programs to making s'mores. Staff will be available to assist setting up a campsite and several meals will be provided. Click here for more information and to register for Capital Campout, visit gfp.sd.gov.
July 2016
Jul 9
30th Annual Spearfish Canyon Half Marathon & 5K
Running for a cause. The annual Spearfish Canyon Half Marathon & 5K is a fundraiser for the non-profit Northern Hills CASA Program. All proceeds benefit advocacy efforts for children who have been abused or neglected. Be a hero and run for a great cause!
www.spearfishcanyonhalfmarathon.com
August 2016
Aug 3
National Watermelon Day
September 2016
Sep 24
Family Health & Fitness Day
Sep 28
National Women's Health & Fitness Day
October 2016
Oct 5
International Walk to School Day
Oct 24
World Food Day & Apple Crunch Day
November 2016
Nov 19
Great American Smokeout
December 2016
May 2017
May 10
Workplace Wellness: Engaging Generations of Change
The South Dakota Department of Health, Office of Chronic Disease Prevention and Health Promotion and the WorkWell Partnership will be hosting the Workplace Wellness Summit on May 10, 2017 from 9:00 am – 3:00 pm MT at the Rushmore Plaza Civic Center in Rapid City, SD.
The summit will offer education, resources, and tools for creating and engaging wellness in the workplace. For more information contact Enid Weiss, Workplace Wellness Coordinator, at eweiss@midconetwork.com.
+ Export Events